Shimmering White Mist: Best White Mesh Contacts
WhereColour Meet the Eyes, Colored Contacts for Every Day.
Inspired by her best friend's image, Sulfur created a "perception of self" named Shimmering White Mist with WhereColour Best White Mesh Contacts.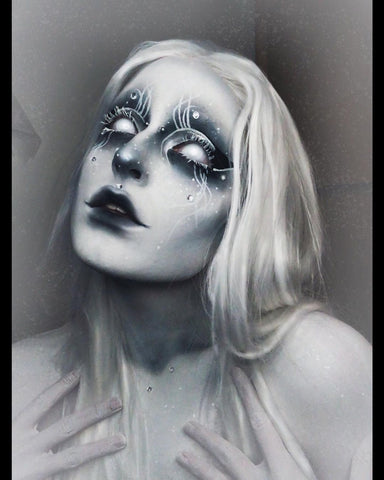 According to her own words, when she told her best friend she had difficulty finding a connection to any particular gender, her best friend agreed, and pictured her identity as a "shimmering white mist" or some kind of "white deity", which inspired her and based on this view, she made this enchanting set.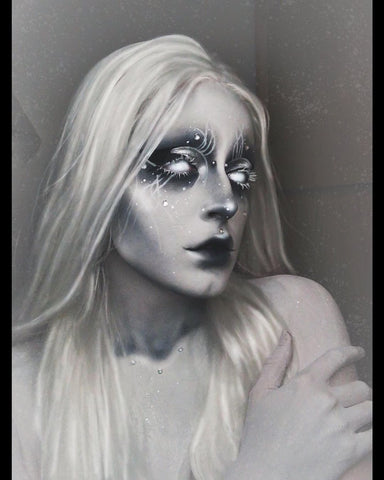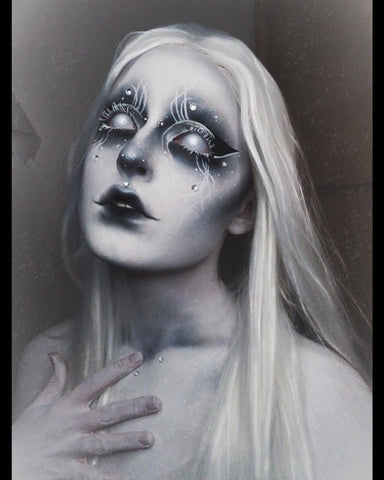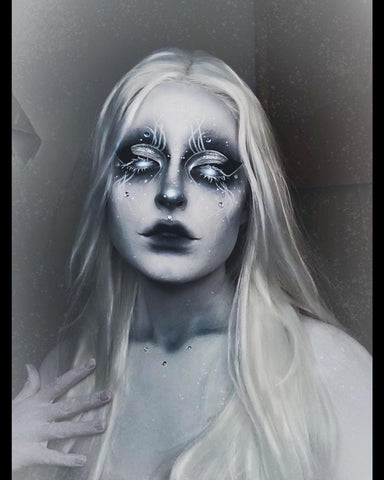 Succeeded in creating such a vibe, you can see Sulfur as a genderless inhuman entity in this photo set. Hallow, vulnerable, wispy is this phantom, it's hard to tell whether it is good or evil, or simply maybe it doesn't even care the fate of others and even itself, and to it, being is just being.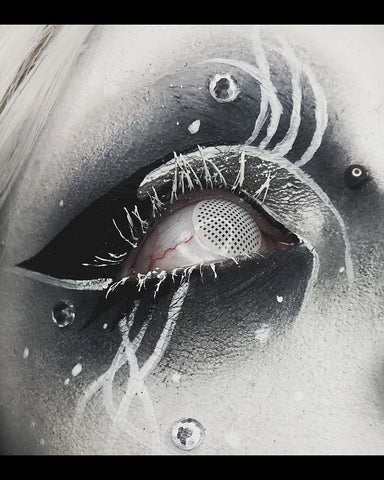 The eye makeup of this work is of the essence. The dark eye sockets are soul-eating, with the mistrial white lines coming out of the eyes. Sulfur bleached her eyelash to enhance the totally white eyeballs wearing WhereColour Best White Mesh Contacts as her choice to complete such work of incredible impact and enchantment, adding the vibe of stunning and mystery. And there are gems scattered around the eyes, it is the creature of mysterious charm.
WhereColour welcome your creation of visual art with our colored contacts, and welcome you to TAG US on Instagram to let us know your infinite inspiration!