Blood Fiend: Scary Demon Red Eyes Contacts
WhereColour Meet the Eyes, Colored Contacts for Every Day.
Chainsaw Man is coming, both the animation and Part 2. Written and illustrated by Tatsuki Fujimoto, this manga has gained insane popularity for the unpredictable and irregular plot unfolding, and so do the characters for the incredible absurd and contrast setting, one of them is Power, a Blood Fiend served as a Public Safety Devil Hunter. To cosplay this charming character, Erin chose Scary Demon Red Eyes Contacts for the finish.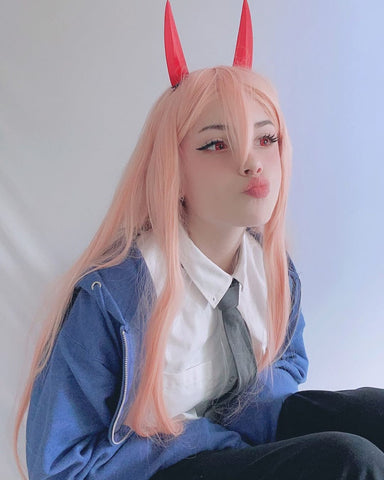 Power has the appearance of a young woman, with strawberry blonde hair extending all the way to her mid back. As a Fiend, she has pale red horns on top of her head, eyes having tones of red and yellow, sharp teeth with clear fangs.
Power usually wears the standard formal shirt, tie and slacks required of Public Safety Demon Hunters. She almost always hangs her jacket halfway down her body, making her look untidy and half-dressed.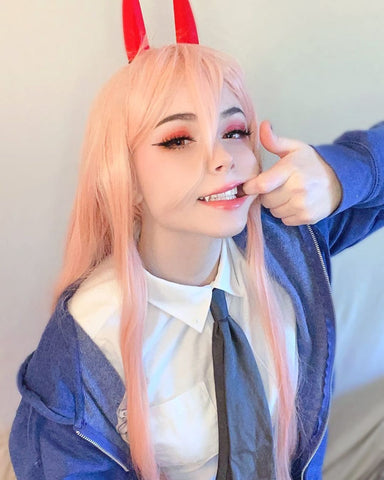 Power is unkempt, greedy, and almost entirely self-motivated. In her Power cosplay look, Erin brought this childish and rude character into real life. Erin achieved the ultimate in details, like the sharp teeth showed when she does the classic posture of Power in the manga. The vibe of Erin herself also makes her cosplay look ingénue.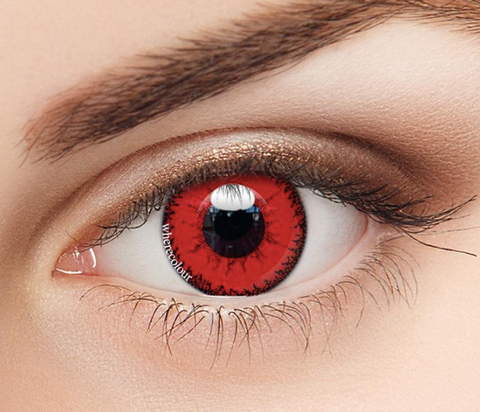 Under her peachy eye shadow, Erin picked WhereColour Scary Demon Red Eyes Contacts to finish this beautiful costume. These contacts are extremely welcomed for cosplay events, Halloween and some same other occasions, for changing the color of your eyes perfectly into scarlet, and the super comfortable wearing experience.
Which one is your favorite Chainsaw Man character, is it Power, Makima, Aki or Kobeni? We welcome your TAGGING US on Instagram with your brilliant cosplay to let us know!