Know Your Place: Demon Red Eyes Contacts
"Know your place" not only means to know who you are but also what you can do. Like Spiderman, for Yuji Itadori(the protagonist of hit manga Jujutsu Kaisen), great responsibility comes from great power.
To protect his friends, he consumed the rotting finger of the Great Curse: Ryoumen Sukuna, and became processed by the latter. Yuji feels responsible for thousands of people killed by Sukuna, and believes in leading whether human or Cruse to a proper death and wants to save everyone.
And here is the cosplay by Bunny boy@ dxllspit.cos of Yuji processed by Sukuna.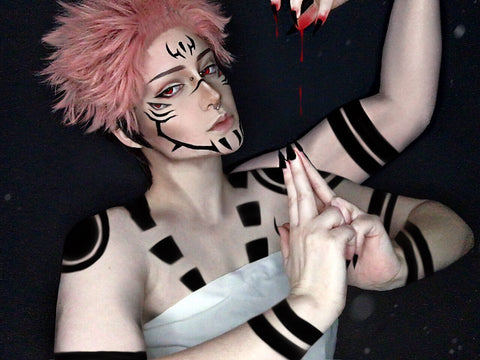 As the undisputed King of the Curse, Sukuna has the absolute power to destroy. But now, this great demon is guesting on Yuji' body. In the legend, Sukuna was a two-faced, four-armed demon resembling human. Whenever Sukuna processes Yuji, there are characteristic tattoos take form on Yuji's body and two extra eyes open on the cheeks
In the exquisite cosplay by Bunny boy, we can see he perfectly turned himself into the Great Curse, the tattoos, the two extra eyes on the checks, and the monarch-like contempt facial expression.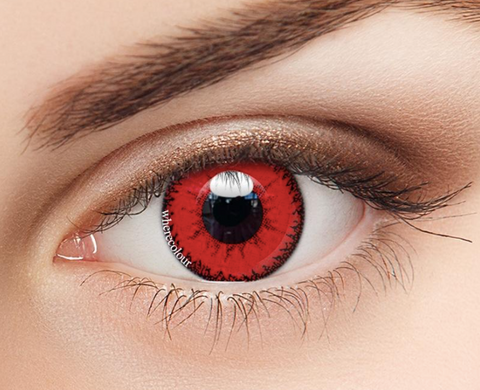 For colored contacts, Bunny boy chose WhereColour Scary Demon Red Eyes Contacts to fit this vicious demon. These demon red contacts perfectly meet this malevolent character, of whom these bloody eyes reflect his bloodlessness.
Which one is your favorite character in Jujutsu Kaisen, and which evil demon character comes to your mind if wear WhereColour Scary Demon Red Eyes Contacts, TAG US on Instagram to show your cosplay, and we will post your pics on our socials!!