Copy Ninja: Red New Sharingan Contacts
Though Naruto has been ended for years, the great influence of this anime series is still burning on. Sharingan is one of the icons of Naruto. It is known as one of the three great doujutsu as well as the trademark of the Uchiha clan that selectively appears among its members.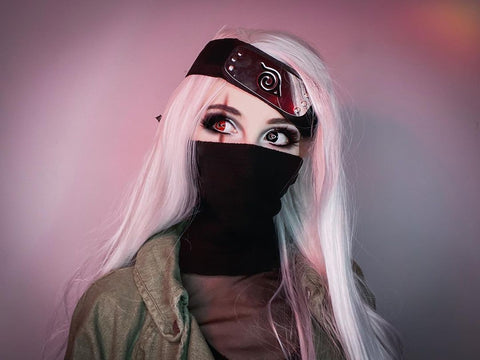 Kakashi Hatake is one of the few wielders who is actually not a member of Uchiha clan. His Sharingan is from the dying hand of his best friend Obito Uchiha. However, he could not wield Sharingan as an Uchida does, so we usually see him covering his left eye, and only revealing it when it comes to the imperative for survival or the protection of comrades. One of the noticeable abilities of Kakashi's Sharingan is that he can copy nearly any technique he gazes the eye upon, which gained him the name of "copy ninja".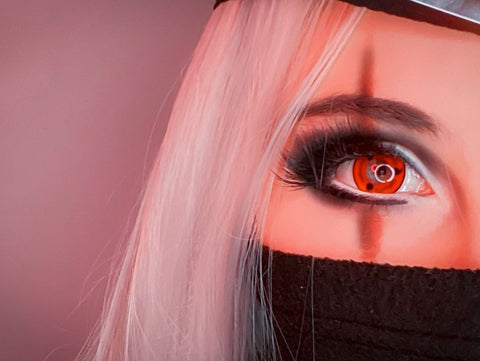 The Sharingan contacts worn by creative cosplayer Chisai is WhereColour New Sharingan Contacts which are fully activated Sharingan. This Sharingan has three tomoe which represents the full maturation of Sharingan.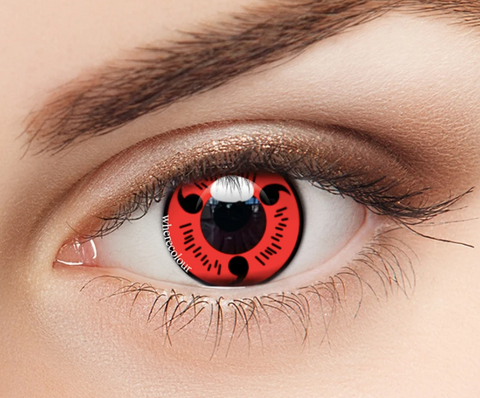 Check out WhereColour New Sharingan Contacts which is fairly comfortable to wear, add them to your cart and turn yourself into the great ninja master. And WhereColour also wish you to show your favorite Naruto character cosplay, welcome to TAG US on Instagram to let us know your creation!