Changeable Ditto: Amazing Pink Galaxy Contacts
Creative cosplay artists have come up with so many ideas for their Pokémon costumes, and today Shiro will share her Pokémon makeup with WhereColour Amazing Pink Galaxy Contacts.
We all dream to catch and train a Pokémon, and image living in a world in which Pokémon are real since we were children, though technology has already evolved to be able to simulate such a world. However, if we can't have one, maybe we dress as one to rule the cosplay party, or just simply put some element of the favored Pokémon on like Shiro does to be the spot of the crowd, let her excellent makeup be your inspiration and train your Pokémon!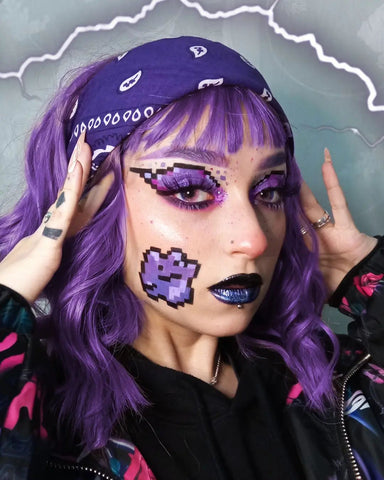 The Pokémon Shiro chose is Ditto. Ditto is the Transform Pokémon and has the ability to reconstruct its entire cellular structure into whatever it sees. In its natural state, Ditto is a light-purple Pokémon with vestigial facial features.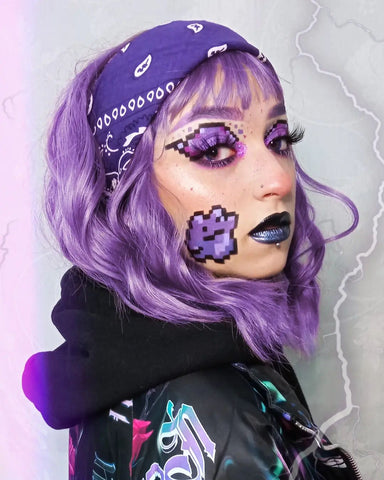 Shiro chose purple to be the main color of the Ditto makeup to fit the characteristic of this Transform Pokémon. Besides, a dark purple lip, purple hair and hairband, the little purple Ditto stick on her face is the element you will not miss out on most. This Ditto stick is in its original Generation I 8-bit form, it's retro and cute.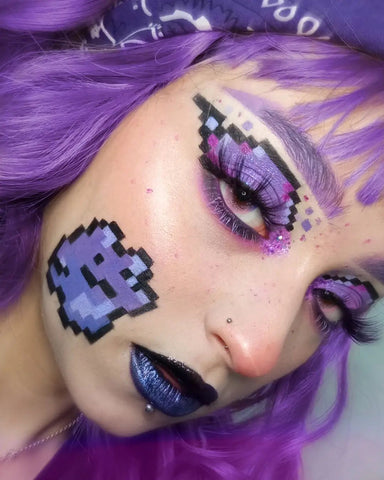 And Shiro even bleached her eyebrow and dyed them into purple with the enchanting purple 8-bit eye makeup. The colored contacts she chose to finish such sweet makeup in WhereColour Amazing Pink Galaxy Contacts. These lovely cosmetic contacts combine classic blue and rose-purple together in a swirl shape, and let dots of universal stars' shining within eyes which are like the galaxy.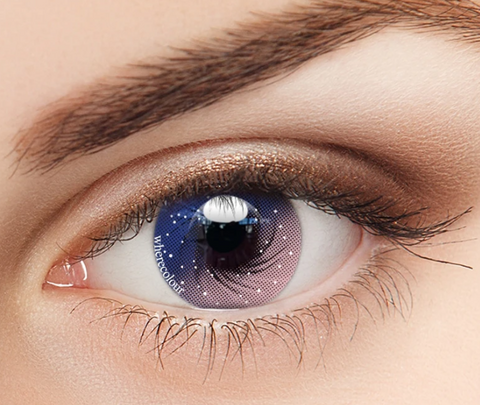 These WhereColour Amazing Pink Galaxy Contacts are the stunning accessory for your choice to brighten your look, with the galaxy within your eyes, you will be the dazzling diamond. Any makeup inspiration comes to your mind with these beautiful cosmetic contacts, welcome to TAG US on Instagram to show your photos!