Sir Crocodile: Scary Zombie White Contacts
WhereColour Meet the Eyes, Colored Contacts for Every Day.
Netflix has announced the cast of Straw Hats pirate of the live-action series One Piece which is based on the hit manga by Eiichiro Oda of the same name recently, did that meet your imagination? While waiting for more information from Netflix, let's enjoy the Sir Crocodile brilliant cosplay by Bruccellati with WhereColour Scary Zombie White Contacts.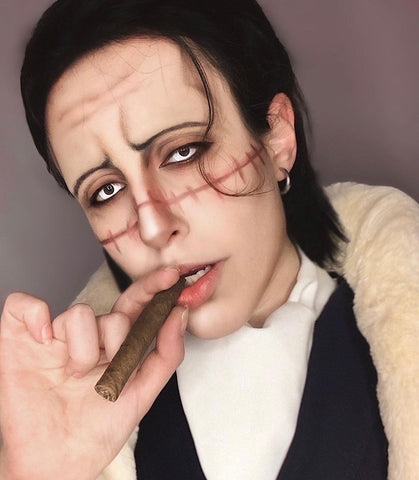 As we all know, the infinite charm of One Piece not only comes from the entertaining plot, but also the characters, both good and evil, and it still remains unknown that which villain will be selected to be adapted into the live-action series. But there is one villain who always ranks highly in the vote of popularity, he is Sir Crocodile, the Desert King.
Crocodile has various battle wounds, most notably a long stitched scar at the bridge of his nose that stretches across his face and a large hook made from a tough gold alloy in place of his left hand. His eyes are deep-set and heavy-lidded. To match this character's seasoned, cunning personality, Bruccellati chose WhereColour Scary Zombie White Contacts as the finish.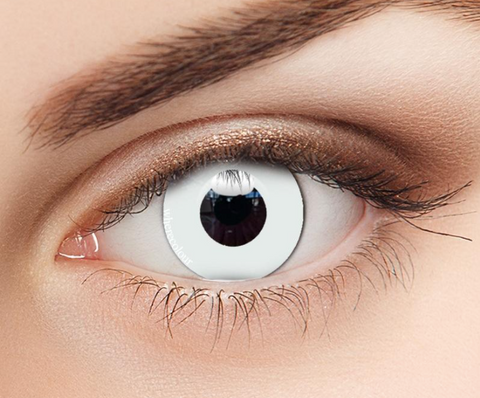 WhereColour Scary White Zombie Contacts feature a completely white iris and black pupil to create an eerie white eye without affecting your own vision. And they are comfortable to wear for the mild water content and high oxygen transmission rate, making your cosplay experience safe and sound.
And if you have any other ideas about the boss of One Piece of Netflix version and brilliant cosplay like Bruccellati did, welcome to TAG US on Instagram!