Scary Monster: Mystery Egypt Yellow Contacts
WhereColour Meet the Eyes, Colored Contacts for Every Day.
@angryroni brings his Diego Brando cosplay with WhereColour Mystery Egypt Yellow Contacts. As the second antagonist featured in Steel Ball Run, the PART 7 of JoJo's Bizarre Adventure, Diego is the Dio of a parallel world who participated in the SBR contest to win honors.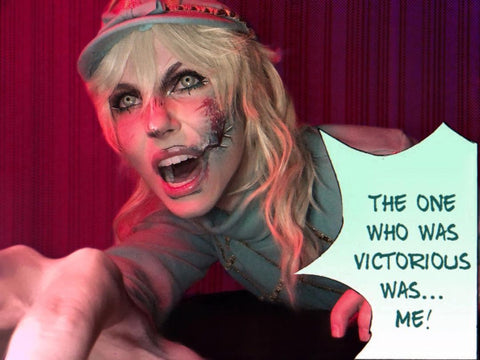 Diego Brando is a genius British jockey, hailed as one of the best contenders to win the Steel Ball Run race. He was born in England and was abandoned by his father when he was born. He and his mother lived on the farm, but his mother died soon. The young Diego therefore decided to avenge this unfair society, and decided to stand at the apex of society by all means.
Roni chooses the ending of Diego for cosplay. It's the scene that Diego seriously injured the president after the crash, but Diego was also cut in half by a passing train, and Diego died after thinking that the president had been defeated. Arrogance and pride were fully shown on his face.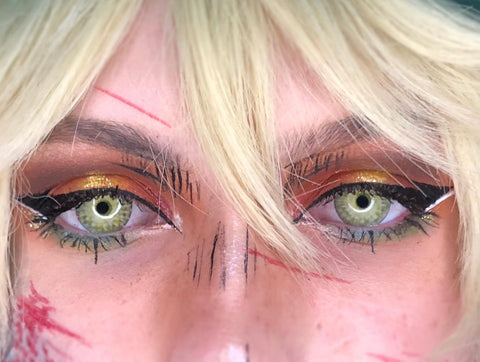 Roni also give a close-up effect of wearing WhereColour Mystery Egypt Yellow Contacts whose coloration is so vibrant that can show up so well on camera while other contacts usually look dark and muted on his eyes, and the small pupil is a really cool touch. These colored contacts are the finishing touch to the Diego cosplay costume.
Follow WhereColour for more Jojo character contacts. As we known, the color scheme of Jojo is free, so if you have any other colored contacts idea for your Diego costume, welcome to TAG US on Instagram to let us know!