Moody Blues: Mystery Egypt Yellow Contacts
WhereColour Meet the Eyes, Colored Contacts for Every Day.
We have shared the brilliant Bucciarati look by @prismocube, and here today, creative cosplayer Chris brings his stunning Abbacchio cosplay with WhereColour Mystery Egypt Yellow Contacts with us today, let's check out below.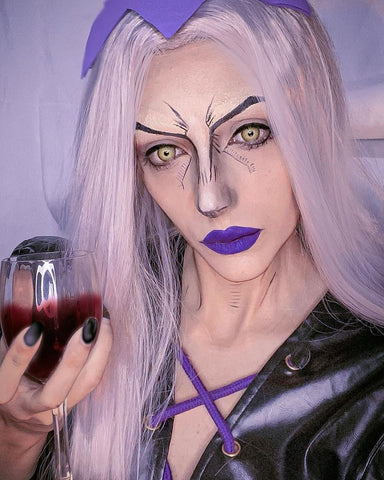 Abbacchio was an ex-cop with a sense of justice, and currently a member of Passione and by extension Bucciarati's team.
He was disappointed under the contradictions of reality, and began to fall. Until one day because of his bribery and malfeasance, his colleague was killed, his conscience was criticized, he left the police. Because of past injuries, he puts "obedience to the task" first, and can even give up the life of himself or his partner for the task.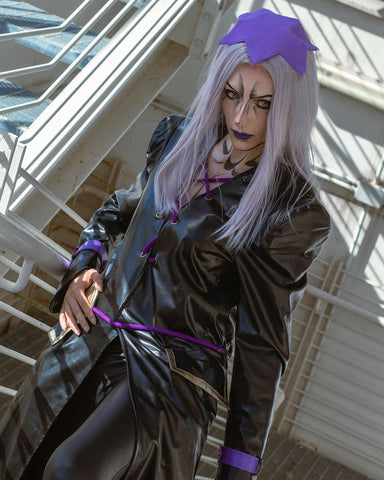 Chris' Abbacchio cosplay is perfectly meet the comic, like the character stepping into the real world. Abbacchio is a tall man of a slim build. On his head is a serrated headpiece that acts as a headband. He keeps long, light hair, dividing into spikes that angle outwards or upwards at their ends. He also wears a dark shade of lipstick.
To meet the dedicated personality of Abbacchio, Chris chose WhereColour Mystery Egypt Yellow Contacts which give his eyes a look that is both sophisticated and sparkling, the vibrant shade of mystery Egypt yellow and a noble yellow solar ring in the center will make you look amazing on camera, and the small pupil is a really cool touch.
Which character is your favorite member of Bucciarati's team, and which WhereColour contacts will you pick for his costume? We welcome you to TAG US on Instagram to show your brilliant cosplay!