Fluffy Kitten: Fresh Lemonade Yellow & Sweet Blueberry Cheese Blue Contacts
WhereColour Meet the Eyes, Colored Contacts for Every Day.
How can anyone resist a cute kitten? This little lovely, fluffy creature is always one of the people's favorite choices for pets. And how can a girl say no to having kitten makeup? But if you still have no idea how to do kitten makeup, WhereColour presents you @aloeveraiskawaii with her super kawaii kitten makeup for you with Fresh Lemonade Yellow Contacts and Sweet Blueberry Cheese Blue Contacts.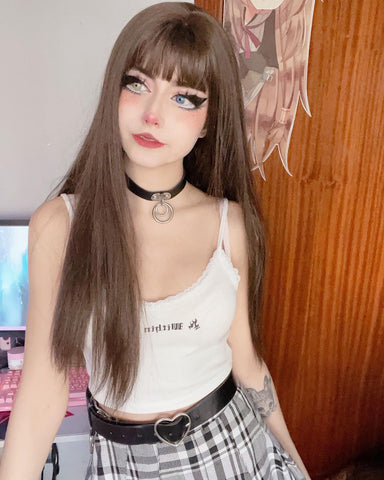 Aloe'kitten makeup has pupils of different color, one is lemonade yellow while the other is blueberry blue. Sharp eyeliner and long lashes will make you look fresh and young, Aloe also does blusher on the cheek, which makes her skin look whiter with the rosy red lip. This look is super cute and lovely, and don't forget to wear your choke on.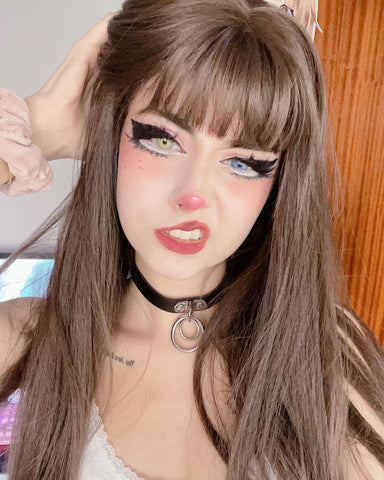 Aloe's kitten look can be obedient or naughty and unfriendly like above. It looks like you accidentally break this bad kitty's nice dream, and she has got a lot of temper on you. This look is both delicate and sophisticated and is perfect for Halloween, cosplay or any other special occasion, you will be the cutest at the party, gaining attention focused by millions of people.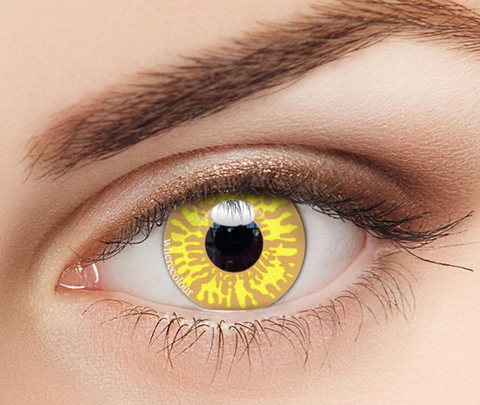 To create different-pupil effect, Aloe chose two kinds of WhereColour contacts, for her right eye, she wears Fresh Lemonade Yellow Contacts. The vivid coloration of fresh lemonade yellow contacts is like the first sip of lemonade soda. And the vibrant shade of lemon yellow, compared with a black solar ring in the center, is locked by a black circle that emphasizes your big doll-like eyes.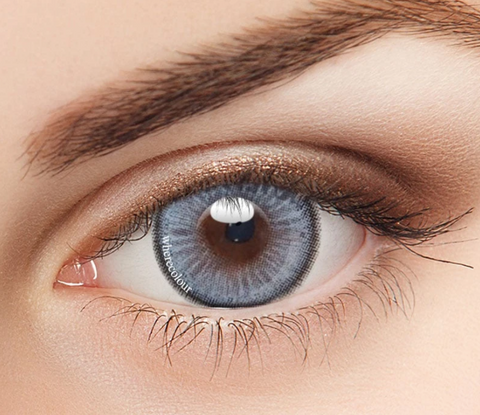 For her left eye, she picked Sweet Blueberry Cheese Blue Contacts which are attractive like Danish blueberry cheese, the ombré coloration of these contacts bring you the freshness of blueberry and say no more towards the ordinary daily boredom.
Creative Aloe chose these two beautiful colored contacts to finish her kitten look, what would you do, do you get any inspirations from her example for your own kitten makeup, whether it's a bad kitty or good kitty, don't forget to TAG US on Instagram to let us know!!