Demon Slayer: Dangerous Ruby Red Contacts
WhereColour Meet the Eyes, Colored Contacts for Every Day.
Have you guys watched the new episode of Demon Slayer Season 2 that brings back memorable characters, stunning animation, and a metric ton of emotion, as an epilogue to Mugen Train, this season resolves the emotional loose ties of that movie before introducing a new mentor for Tanjiro and the gang. Let's enjoy the brilliant Tanjiro cosplay by @extinctaliens with WhereColour Dangerous Ruby Red Contacts, while waiting for their next adventure.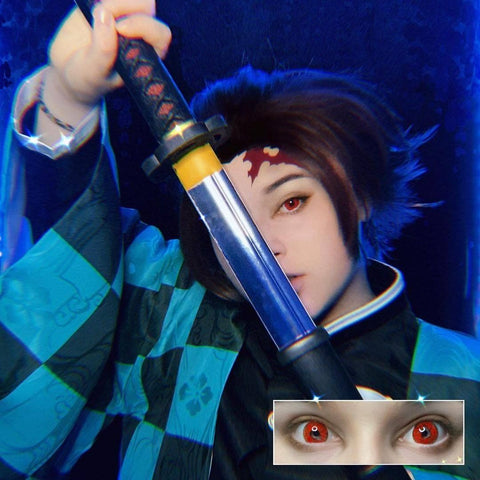 Demon Slayer follows the adventure of teenage Tanjiro Kamado, who strives to become a demon slayer after his family was slaughtered and his younger sister Nezuko turned into a demon as they seek a cure for Nezuko's demon curse, and to hunt down and kill demons.
Tanjiro is a young man of average height with fairly tanned skin and an athletic physique. He has ruffled, black hair with burgundy tips, combed back to expose his forehead, and wide, dark red eyes with white pupils that appear lighter around the lower section of his irises. And that's why @extinctaliens chose WhereColour Dangerous Ruby Red Contacts to finish her cosplay.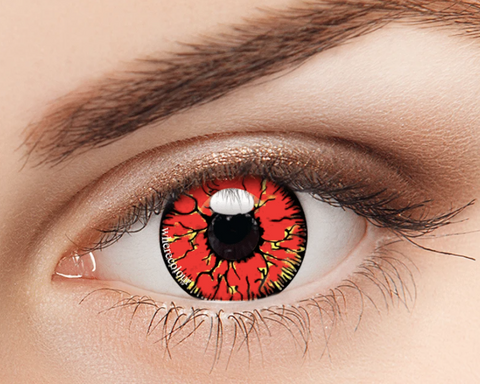 WhereColour Dangerous Ruby Red Contacts have a crack-like design with black and golden shades, and the vibrant coloration will refresh your look with the mysterious and gruesome effect, a perfect choice for comic con, costume ball, Halloween and other special occasions.
Come and recreate more impressive characters with these amazing red contacts, and don't forget to TAG US on Instagram to let us know, and your look will be shared on our socials!