Miel Sánchez and the Little Devil Blue Contacts
In our Halloween blog, we have shared the exquisite Mad Hatter makeup designed by the creative artist Miel Sánchez, and have gained a great number of likes.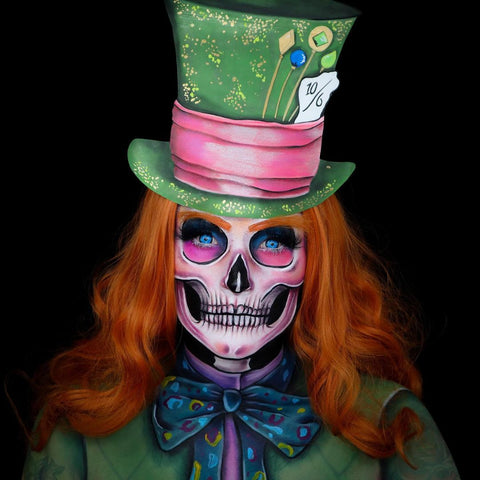 And here today, we are going to share other inspiring makeups by Miel Sánchez, see how she combined her characteristic makeup style with WhereColour Little Devil Blue Contacts.
Check out below: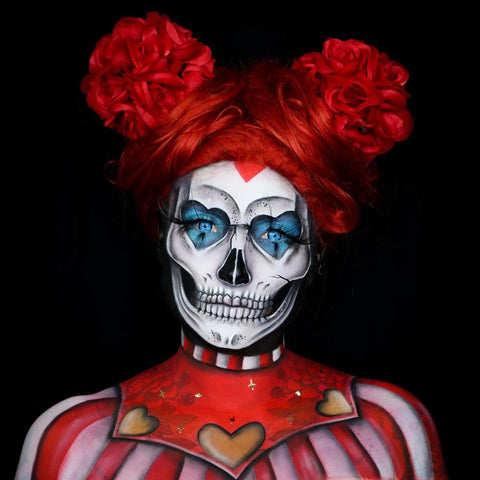 One of the characteristic mark of Miel's makeup is the skull of Day of the Dead, and this makeup is another brilliant example of combination of tradition and innovation. In this makeup, Miel fused the skull with Queen of the Heart in Alice in Wonderland, making a unique creature of her own. There are two bunches of rose on her head, and the eye sockets in heart-sharp having deep blue eyes within, terrifying but still charming.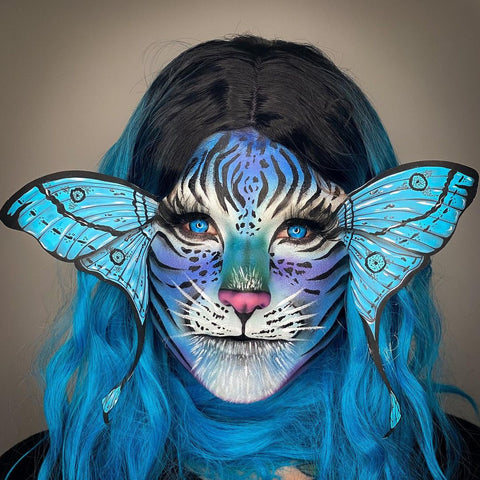 I really wonder how Miel did this, she turned herself into a big blue cat with wings of butterfly attached to her eyebrows. The main colour of this makeup is blue, and by wearing WhereColour Little Devil Blue Contacts, Miel made this creature more than gentle.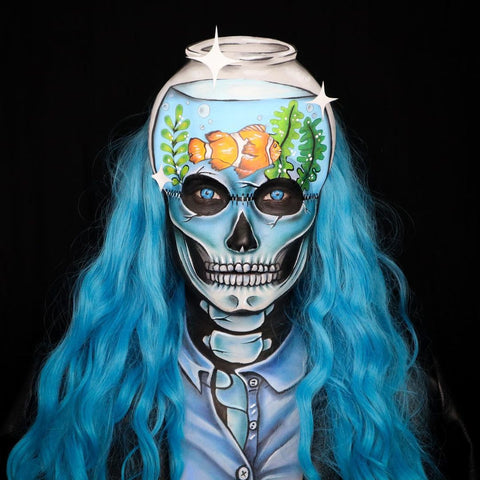 All work by Miel have the texture of oil painting, including this one which Miel returned to her favorite skull which has a fish bowl on its head. In this time, the two water drops of her eye were sunk into the dark eye sockets which makes the creature remain mystery. Despite the fierce features, it's hard to tell the creature whether evil or good, for having a clownfish in her fish bowl. It is a creature full of mystery.
With the iconic image of skull and WhereColour Little Devil Blue Contacts, Miel has created so many unforgettable figures, and which one is your favorite, and what specific creature you want to create with WhereColour Little Devil  Blue Contacts? TAG US on Instagram to let us know, and your idea will be shown on our socials!!