Nothing to Lose: Charming Polar Lights Grey Contacts
WhereColour Meet the Eyes, Colored Contacts for Every Day.
"When you have nothing, you got nothing to lose." Bob Dylan sang that in his song, and which is the exact portrayal of Aki Hayakawa, the character in the hit manga Chainsaw Man. Before the animation, the popularity of this manga is already like a hurricane, so for making your Aki costume stand out of the crowd as @bruccellati_ does, we recommend you WhereColour Charming Polar Lights Grey Contacts.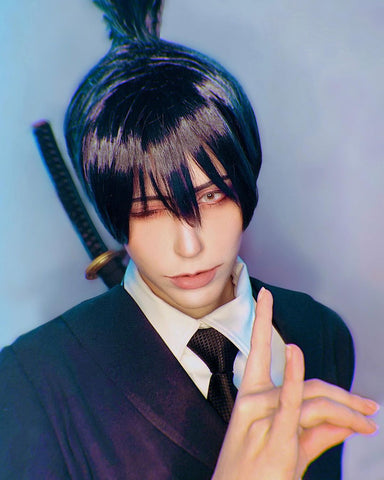 Aki once had a happy family. But when the Gun Devil landed in Japan for the first time, his house was completely demolished and all his family members were killed as a result. He vowed to take revenge on the Gun Devil, and decided to join the Public Safety Devil Hunters.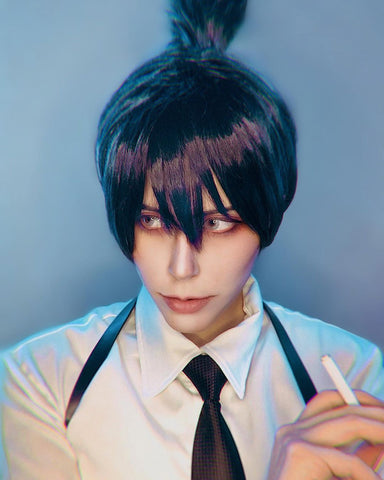 Aki had contracts with the Curse Devil and Future Devil, having medium-length black hair in a topknot style, and usually carries his sword on his back, appearing to be a very stoic person, but which in fact is a façade, he is soft and tender inside, has been seen to cry over the deaths of his comrades. To meet such personality, Bruccellati wears WhereColour Charming Polar Lights Grey Contacts as the window of this character's heart.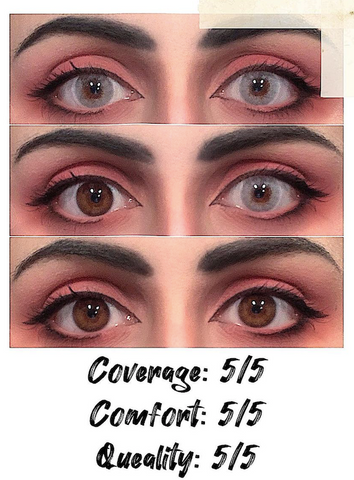 Bruccellati also gives WhereColour Charming Polar Lights Grey Contacts a review, we can see these grey contacts perfectly cover her own color of eyes to enhance the pupil as well as they are comfortable to wear.
To endow the magnificent polar lights of Nordic within your eyes, WhereColour has tested hundreds of coloration to find the ideal one, finally, with a little exotic style with the natural effect, you can bath in the mysterious polar lights of Nordic with these natural contacts which are both suitable for dark and light eyes as well as daily outfit and cosplay costume, add these to your cart, and TAG US on Instagram to show your look.